Was the NFL Trolling Tom Brady on Twitter Sunday Night?
In case you missed it, a brief controversy unfolded on the official Twitter account of the National Football League Sunday night when a seemingly innocent tweet involving Super Bowl predictions appeared to be missing the most recent Super Bowl MVP.
https://twitter.com/OnlyInBOS/status/640703383838584832
Patriots fans almost immediately noticed an absent Tom Brady from the photograph, with many laughing at the image of Carson Palmer (0-2 Career playoff record) among the elite Quarterbacks instead.
Seattle Seahawks wide receiver Doug Baldwin even chimed in on the issue.
Haha the @NFL so salty… Where's Tom? pic.twitter.com/HgbFDFpQA6

— Doug Baldwin Jr (@DougBaldwinJr) September 7, 2015
Within a few hours after the positing the NFL curiously deleted the tweet. The screenshots and parodies remained.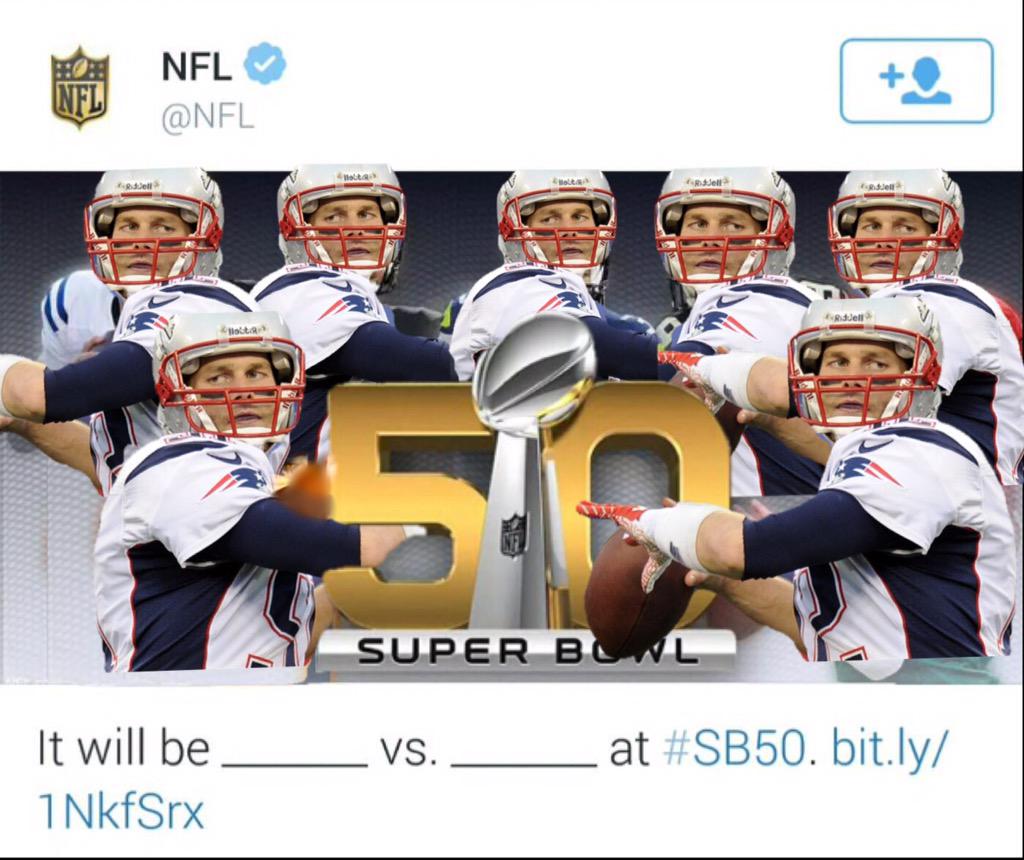 (Courtesy @OnlyInBos)
It is unknown why the tweet was taken down or even published in the first place but one can speculate this guy is at it again.
---
Posted Under:
Patriots Commentary
Tags:
2015 NFL Season
Social Media
Tom Brady
Twitter