60th Anniversary to the naming of the Boston 'Patriots'
David Butler II - USA TODAY Sports
February 20 marks the 60th anniversary of the then newly formed Boston professional football team being officially named the Patriots.
Billy Sullivan's third hire after being awarded the franchise was old friend Jack Grinold. His first duty was to come up with a name for the club. Sullivan recognized the bonus of an opportunity for free publicity. Grinold spread the word of a fan contest to determine the name.
Nominees included the Puritans, Colonials, Hubs, Pilgrims, Beantowners and Braves. The three finalists were Bulls, Minutemen and Patriots. The 74 people who voted for Patriots won tickets to a home game. Grinold and Sullivan squeezed a bit more PR out of the task. They convinced assistant superintendent of Boston public schools Bill Ohrnberger to become involved. He organized a 100 word essay contest where students wrote what the team name should be and why. According to some books a nineteen year old from Lynn named Penny Smith penned the winning composition. Other sources contradict that theory, with evidence declaring Frederick Crosdale of Stoneham the victor.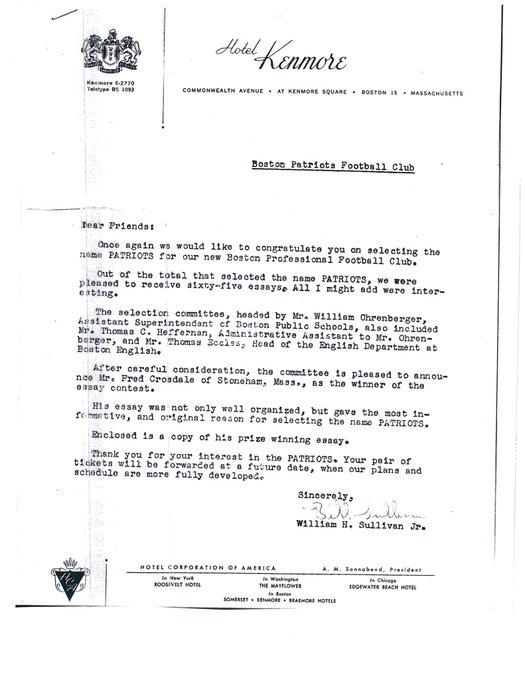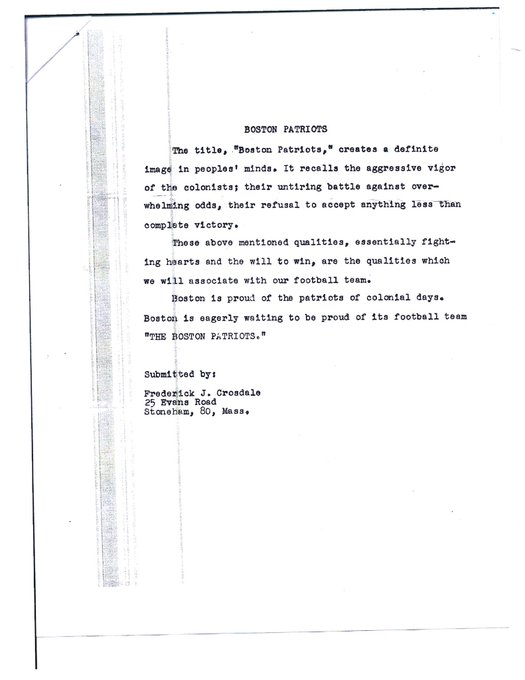 On the same day as the name reveal the Patriots announced the team colors. Fittingly the choice was red, white and blue.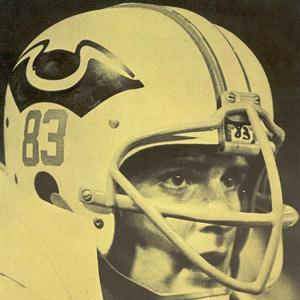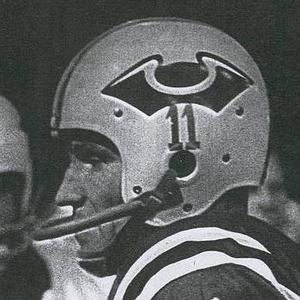 The article below is incredibly condescending, especially with the snarky comment about watching the Giants.
Chris Singleton
Happy 53rd birthday to Chris Singleton
Born February 20, 1967 in Omaha
Patriot OLB, 1990-1993; uniform #55
Pats first round (8th overall) selection of the 1990 draft, from Arizona
Singleton was part of a very infamous Patriot draft trade, this one happening on April 22, 1990. With the first two draft picks the Colts took QB Jeff George, and the Jets selected RB Blair Thomas. Next up was the Patriots, with the third overall pick.
The Pats traded away that number three overall pick, as well as their second round (29th overall) to Seattle. In return New England received the #8 and #10 first round picks, as well as a third round (#64) and fourth (#101).
At first glance it doesn't look bad at all, getting two top ten picks. The problem is that Seattle got Hall of Fame DT Cortez Kennedy at number three, while the Pats used their picks on Singleton, Ray Agnew, traded down the third rounder for Greg McMurtry, and used another pick on a guy who never played a down in the NFL.
Below are some interesting columns on Singleton.
9/25/95 – Chris Singleton a study in Brotherly Love | Sports Illustrated
Chris, meanwhile, was drafted in the first round by the New England Patriots. When he made his first visit to Boston, just after the draft, no one from the Patriot organization met him at Logan Airport. He took a shuttle bus to his hotel, but there wasn't a reservation in his name.
On the field Singleton felt even less at home. In 3½ seasons he played for three different coaches and never registered more than 60 tackles a year. Bill Parcells, who took over as Patriot coach in 1993, didn't feel Singleton fit into his defensive system and waived him before the year was out.​
This article below is fascinating not just for the Singleton piece, but for all the other players profiled:
4/29/15 – The Class of '90 – Where are they now ? | New York Times
But underneath the veneer of his seemingly normal life was a former N.F.L. player struggling to adapt to the loss of the big paychecks, the adulation of the fans and the camaraderie of his teammates, and the chance to play a game he loved.​
Unable to cope with that psychological loss — which was compounded by throbbing physical injuries, including four screws in his damaged ankle — he drank, cheated on his wife, divorced, spent his savings, declared bankruptcy, stopped exercising and gained a lot of weight. Then, last August, he tried to kill himself.
Out of despair, hope arrived.
Chris Singleton played in 41 games with 26 starts for the Patriots. He made 126 tackles with four sacks, then spent four seasons with the Dolphins.
More February 20 Birthdays
Happy 57th birthday to John Washington
Born February 20, 1963 in Houston
Patriot DE, 1993; uniform #76
Signed as a veteran free agent on March 6, 1993
John Washington spent most of his NFL career with the Giants. When Bill Parcells became the Pats head coach the 30 year old followed Tuna to Foxboro. Washington played in all 16 games that season, with 13 starts. A two-time Super Bowl champion, the Oklahoma State product played in 123 NFL games.
Happy 53rd birthday to Patrick Egu
Born February 20, 1967 in Owerri, Nigeria
Patriot RB, 1989; uniform #33
Signed to the developmental squad on September 14, 1989
Egu was originally a 9th round pick by the Bucs. He played in seven games for the Pats with two kickoff returns and three carries for 20 yards. His lone NFL touchdown came on a 15 yard run versus Buffalo on November 19, 1989, giving the Pats a 13-10 lead. The Patriots went on to upset Marv Levy's Bills that day 33-24.
Happy 55th birthday to Brian Hutson
Born February 20, 1965 in Jackson, Mississippi
Patriot safety, 1990; uniform #36
Signed as a free agent on April 25, 1990
Brian Hutson played two games for the Pats in 1990; he now runs an office furniture company in Dallas.
Other 2/20 birthdays with a New England connection
Tom Waddle, 53 (1967)
Boston College
The sure handed wide receiver caught 173 passes and nine touchdowns for the Bears from 1989 to 1994. He has since worked on television and radio in Chicago, and is married to Gino Cappelletti's oldest daughter, Cara.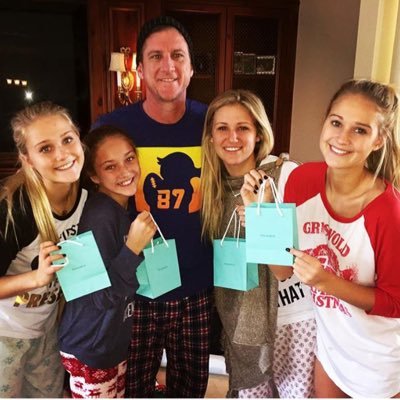 Isaac Yiadom, 24 (1996)
Worcester MA; Boston College
Current starting cornerback for Denver was a third round pick by the Broncos in 2018.
Hec Garvey (1900-1973)
Holyoke High School
Offensive lineman had a ten year NFL career, including stints with the Hartford Blues and Providence Steam Roller.
---
Posted Under:
Patriots Commentary
Tags:
Boston Patriots
Chris Singleton
New England Patriots History
Patriots history